March 31-April 4 2023 Trip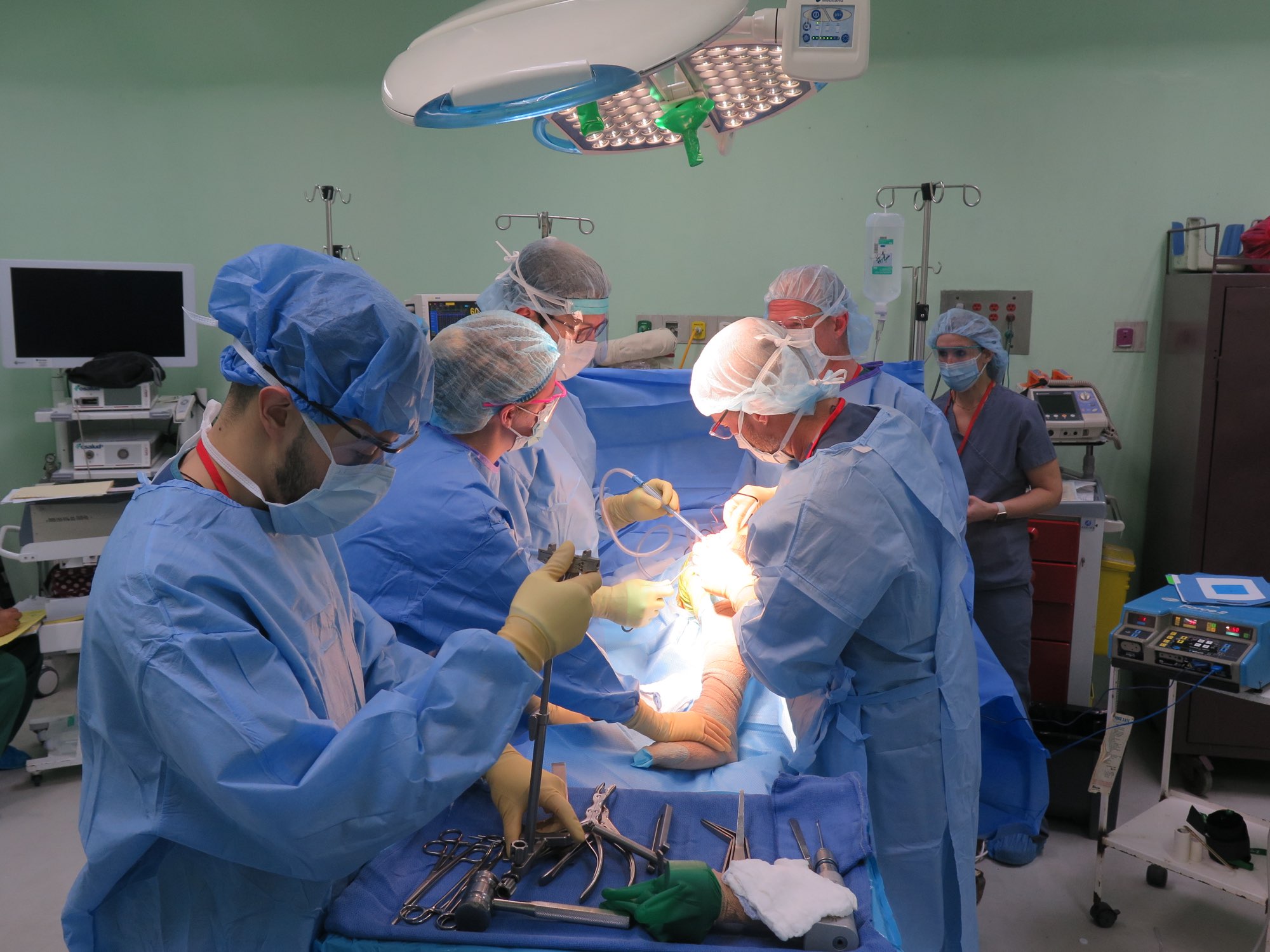 Our most recent trip took place March 31-April 5 and was a complete success!  We were very excited to go back down to El Salvador again since we have not been able to go for three years due to the Covid-19 pandemic.  Our team of medical personnel pulled together and worked diligently to make sure everything went smoothly.  We screened 65 patients and performed 53 joint replacements in 4 days!
Our team included an orthopedic resident and fellow from the US, both of whom had a great experience.  Once again we were able to work with multiple Salvadoran residents, who were of great help to us.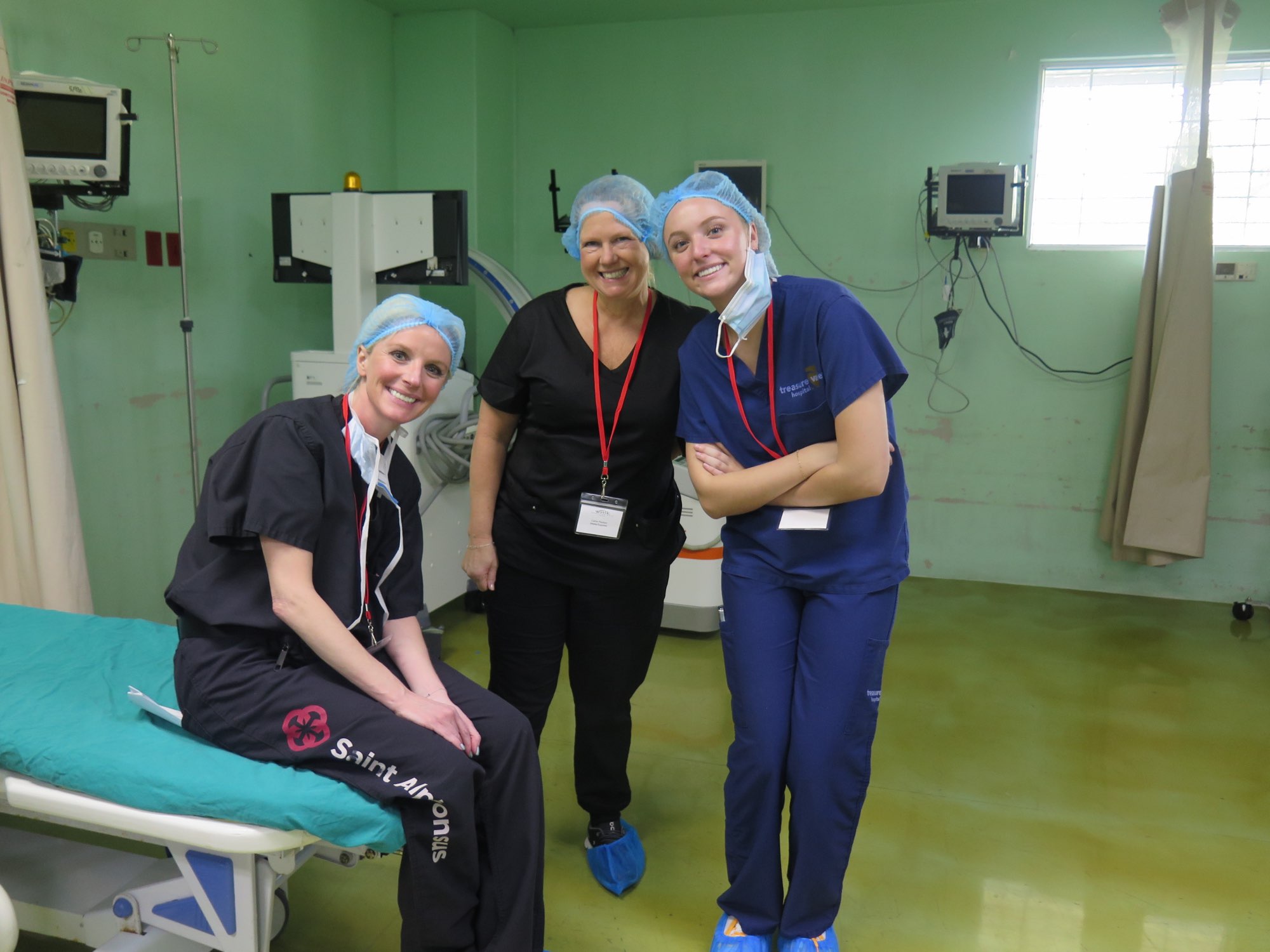 One highlight was we were able to take of a young man, age 26, who had a chronically infected total hip as a result of trauma years ago.  The revision surgery was successful, and we earnestly hope will cure his infection with time and antibiotic treatment.  His condition could have led to his early demise with time, so we're very happy that we were able to help him!  Another positive development is that the country is safer than it has been in years due to the governments crack-down on gang violence.  The current president and his political policies are very popular with all the Salvadorans we talked with there.
We are already planning for next year, and excited to go back in 2024!